For Immediate Release

Contact: Elisa Perez, Marketing and Communications Lead
Organization: Community Partners
Phone: 213-346-3214
Email: eperez@CommunityPartners.org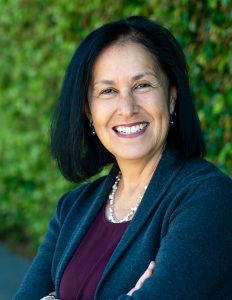 Los Angeles, CA – July 12, 2021 – The Community Partners Board of Directors has named Alicia Lara, MPH, as its new President & CEO, effective July 12. Lara will head an $80+ million nonprofit institution that has sponsored and nurtured hundreds of charitable, civic and social ventures over three decades. Lara succeeds founding President & CEO Paul Vandeventer who will advise Lara until he retires later this year.
Lara comes to the executive leadership of Community Partners with 25 years of experience and a passionate, proven commitment to improving the lives of people in marginalized communities. She most recently held top-level positions with United Way Worldwide as their Senior Vice President, Impact as well as Vice President, Community Investment at the United Way of Greater Los Angeles. Lara previously held various leadership roles at The California Endowment including Vice President of Program.
"I'm incredibly honored to have been selected by the Board of Directors to lead Community Partners," Lara said. "This organization has always played an important role in the civic landscape of Southern California and I plan to build and expand on the work that Paul and the team have established."
Community Partners board chair Perry Parks said, "The members of the Community Partners Board of Directors were impressed with Alicia's talent for developing strategic partnerships engaging high-level government and private agencies, as well as her relationships with grassroots community leaders." Parks further noted, "Her success leading results-driven global initiatives will ensure Community Partners continues to grow as a knowledge leader and system-shaping advocate while continuing to provide the excellent services that our project leaders, intermediary partners and colleagues rely on to carry out their work."
Since its launch in 1992 under the executive leadership of Vandeventer and the board leadership of prominent lawyer Albert Rodriguez, who died in 2009, Community Partners has championed its vision of an equitable, thriving and inclusive society. Social entrepreneurs operating under the Community Partners umbrella across the United States presently direct more than 185 civic and social ventures employing about 1,000 staff members. In addition, the organization oversees 17 large-scale, multi-year intermediary initiatives which consist of varying types of partnerships with and among government agencies, grantmaking foundations, other nonprofits and business entities across California. Vandeventer steered Community Partners for 30 years from inception and initial capitalization to its present stature as one of the leading nonprofit civic intermediary organizations in the region, an influential peer to the nation's community of fiscal sponsorship providers, and an enduring influence on the Southern California philanthropic and civic landscape.
"One of the things that drew me to Community Partners was the mission to nurture great ideas and partner with innovative leaders committed to creating equitable and strong communities," Lara said. "I'm really excited to work with the Community Partners board and staff to support these tremendous leaders."
The Board of Directors and Vandeventer began planning for leadership change early in 2016. Lara's appointment follows a year-long, nationwide search process that worked through a field of 225 interested candidates under the guidance of the Board's Search Committee with the assistance of the search firm Berkhemer Clayton, Inc.
---
Join our mailing list!
Keep up on the latest from Community Partners—our partnerships, learnings, grant opportunities, resources and more.