Through grassroots organizing and leadership development, Parent Voices CA (PV) activates and centers the wisdom of parents to transform childcare and ensure all systems that impact our families are just, fair, and inclusive. Through our statewide and regional training and events, PV has developed a successful parent organizing model impacting 2,500 parents, predominantly Black, Latina, and immigrant mothers with children 0-13 who qualify for subsidized childcare and other social services. We envision a just and caring society where Black, Indigenous and Immigrant families thrive, to ensure all children, parents, and caregivers' journey through life with dignity and love.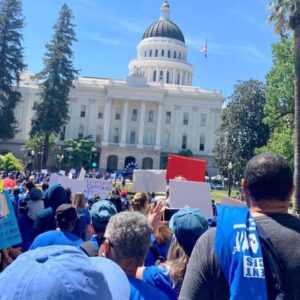 Status: Active Goals/Purpose: Transforming LA Through Partnership (TLA) is a pilot-project incubation academy designed to provide mentorship, training, and technical assistance to small and mid-sized...
---
Join our mailing list!
Keep up on the latest from Community Partners—our partnerships, learnings, grant opportunities, resources and more.