Your Neighborhood Museum provides museum services directly to communities through a mutual aid framework. We leverage our professional skills, networks, and experience to create sustainable community-led projects while also investigating and addressing the root causes of inequities in the arts and culture landscape. We provide critical resources such as conservation, repatriation support, exhibition design, programming, grant writing, archives and collections management, and research services directly to communities under-resourced and under-recognized by traditional art institutions. We believe in helping each other and working together to care for our own collections and tell our own stories.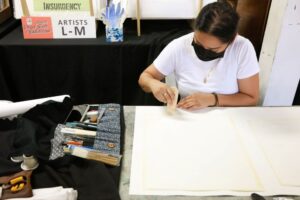 The mission of The Mend Collaborative is to increase access to high quality restorative justice processes for individuals and communities impacted by violence and harm.
---
Join our mailing list!
Keep up on the latest from Community Partners—our partnerships, learnings, grant opportunities, resources and more.