Fresh out of the 2016 presidential elections, policy veteran Heather McCulloch gathered a small but energized group of funders, policy advocates and organizers at the Aspen Institute to discuss an issue that was on all of their minds: the women's wealth gap and what to do about it.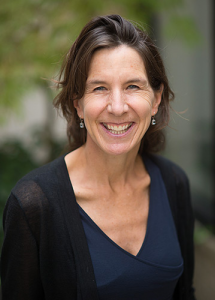 While the income gap between men and women is no secret in this country, the resulting wealth gap is much less understood or discussed but far more detrimental to the economy and the success of communities. The women's wealth gap in the US is so large, in fact, that even if we remedied the pay gap, the wealth gap would remain. Currently the average woman owns just 32 cents for every one dollar owned by men; for women of color it's merely pennies.
"I wasn't sure if anything was going to come out of that first meeting," said McCulloch. "But to my surprise, word spread and folks started contacting me offering anything they could to work on this issue."
Three years later, that momentum has coalesced as Closing the Women's Wealth Gap, a network of over 400 members that now includes financial institutions and public and private companies. McCulloch shared, "We grew so fast and keep growing, making the move to Community Partners essential."
Closing the Women's Wealth Gap has mapped out a whole array of strategies to help improve the barriers that prevent low-income women from accumulating wealth. "What it comes down to is access. Access to financial advice at key points in their lives, access to affordable child care, access to credit, access to supportive services, protection from falling prey to sub-prime lenders and predatory public and private sector practices," McCulloch explained.
This past year, Closing the Women's Wealth Gap activated their members with compelling research and information and amplified the strides made by their members through op-eds and social media advocacy. Two initiatives the network supported are now moving forward in California to help working families. The CalEITC is a state Earned Income Tax Credit to benefit working families (women are more likely to be the primary or sole earner in most households than ever before). And the Cal Savers program, which launched as a pilot in November 2018 and will open up to all employers this July 1, will provide all California employees with access to retirement savings accounts if their employer does not currently offer it (women and people of color are more likely to be left out of current employer-provided retirement savings plans).
Up next, Closing the Women's Wealth Gap has its eye on supporting the initiative for paid leave and baby bonds, which would offer low-income women financial security in times of need and more affordable opportunities for investments. McCulloch also plans to capitalize on the increasing number of women in public office. "We plan on inserting these initiatives into the primary election conversations," she said. "We'll be holding a national convening to coincide with the 2020 presidential election, and it will give us a chance to see how our work has culminated thus far."
Image: Closing the Women's Wealth Gap Executive Director Heather McCulloch
---
Support Community Partners or one of our sponsored organizations.
Donate